Artisan Direct is the national leader in Weekend Directional Signs for new home builders.
Artisan Direct offers visual branding services to help homebuilders sell more homes.
Why Artisan Direct?
Increased traffic to your model
24/7 On-call support.
Online mapping system with customized routes for each community
Custom graphic design
Sign warehousing, placement and production
Digital print capabilities
Technology Solutions
Coverage Area
Online Reporting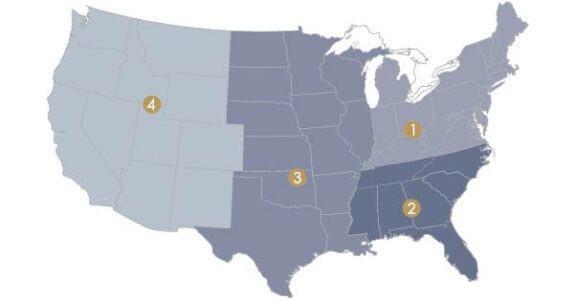 Service Territory
These are our current coverage areas with assigned territories. We ensure perfect execution, production and installation in all of our territories by assigning a Territory manager to oversee the operations in each region. For a list of our territory managers, please see the contact us page. If you are looking to begin a program in an area without current coverage, please fill out the form to the right and we will contact you to discuss your market!
I want to thank Artisan Direct for introducing the Weekend Informational Sign Program to us here in Houston TX for Mosquito Authority. This campaign has been Fantastic! The first weekend we placed 60 signs, along with a Facebook campaign, and generated 31 new clients! All of them said they saw the signs on the road! I highly recommend this program for any service business interested in enhancing their brand and increasing their customer base.
"Very quick turnaround, and very easy to do business with"
"Our sign program with Artisan Direct has helped us increase exposure along a busy road"
We use Artisan Direct for all of our new developments. They are great to work with.
Artisan Cares
Artisan strives to make a positive impact by volunteering and sponsoring community-oriented projects for charitable organizations, churches and schools.